Steven Pantilat, MD
Steve is the Kates-Burnard and Hellman Distinguished Professor in Palliative Care in the Department of Medicine at the University of California, San Francisco; the Alan M. Kates and John M. Burnard Endowed Chair in Palliative Care; and the founding Director of the UCSF Palliative Care Program. His expertise has been nationally and internationally recognized as a thought-leader in palliative medicine.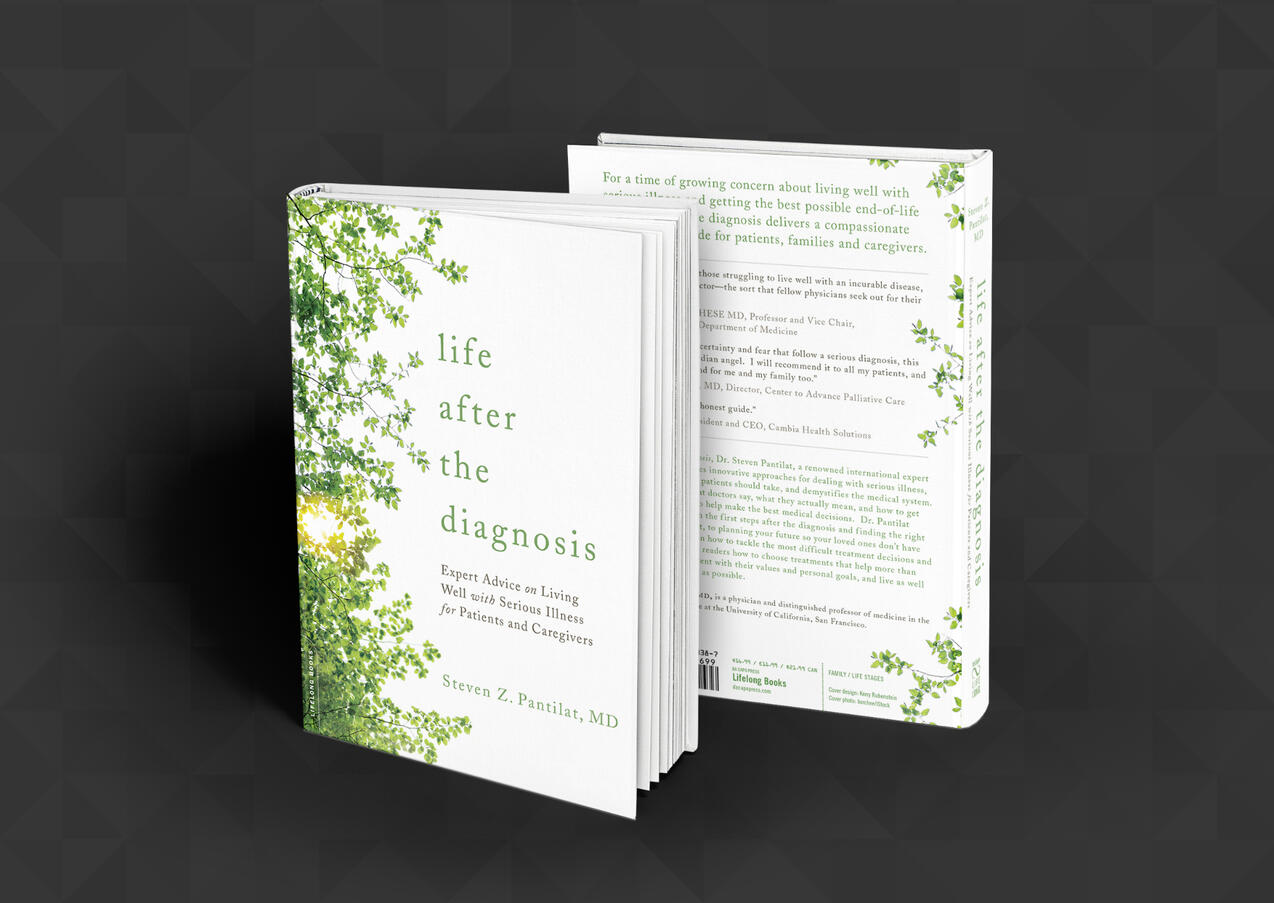 Life After the Diagnosis
Steve, a renowned international expert in hospice and palliative care, shares innovative approaches for dealing with serious illness, outlines the steps that patients should take during their illnesses, and demystifies the medical system to ease readers' ability to navigate it to their benefit. Life after the Diagnosis is a compassionate and sensitive guide for those who don't know where to start at a difficult time. He makes sense of what doctors may say, what they actually mean, and how to get the best information to help each person make the best medical decisions. Life after the Diagnosis will help patients choose treatments that help more than they hurt and stay consistent with their values and personal goals.
Get in touch
Share your thoughts, ask questions, or get information about speaking opportunities.
Thank you
Your message has been received.